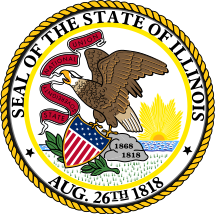 Name of Project
Going Mobile in Illinois: State Agencies Develop Mobile Platforms To Improve Services for All
Name of Jurisdiction
State of Illinois
Description of Initial Problem
When IllinoisFIRST began, an unprecedented number of people used mobile devices, rather than PCs or other sources, as their main means of communication and research. But most Illinois agencies did not offer mobile platforms, services, or portals or provided them in limited fashion. In fact, at the start of that year, only 1 percent of the state's potential mobile interaction points were enabled, and few systems were in place to build technology to increase that coverage. Working as the service provider for Illinois State agencies, DoIT recognized that becoming "mobile enabled" was crucial to serving citizens, visitors and employees. Becoming mobile enabled would reduce the frustration and waste involved with being required to appear in person, use traditional mail, or be limited to the use a desktop computer to access a state service or function – instead citizens should be able to instantly access the State's services on their mobile devices.
Description of Solution
The State of Illinois team addressed this problem both in the short term, by starting to develop relevant mobile platforms for various agencies, and in the long term, by empowering agencies to launch and maintain mobile solutions for themselves. Setting a goal of one mobile solution release per month, the project team focused on tackling challenges faced by a few specific agencies. DoIT then assessed methods to scale solutions for a broader range of agencies. They implemented a common security system, mobile device management system and hosting platform, but left more granular developments largely to agencies themselves. Eventually, the process of providing initial lean training to agencies while letting them steer the mobile development proved to be a low-cost, high-yield approach.
In August 2016, DoIT officially released four mobile solutions: IllinoisFIRST, ILocate, The Illinois State Fair App., and the Illinois Student Assistance Council App.  All are still functioning, and DoIT has since helped launch more than 50 mobile-enabling options for various agencies.

Throughout 2016 and 2017, DoIT's MobileFIRST strategy for helping state agencies develop, release, and maintain mobile solutions has been very successful and has continued to gain momentum.

Impact
By mid-2017, DoIT's strategy to grow mobile coverage showed significant results. MobileFIRST led to 87 percent of Illinois websites becoming mobile-responsive, including Illinois.gov. The program also implemented a framework to guide agencies through developing mobile apps using resources from the Mobile Innovation Center initially, then the agency is free to update and enhance the apps going forward. In addition, MobileFIRST has also achieved the following:
Goals for Going Mobile in Illinois
Achieved by June 2017
Release 1 solution per month
from August 2016 (16 total)
Average of 4.6 solutions released
per month (39 total)
Increase mobile coverage from 1% to 80%
Increased coverage to 32%
The increased mobile coverage showed its intended impact: improving the Illinois government's delivery of services, especially to citizens. State mobile offerings range from an app that helps out-of-state visitors learn about historical sites of interest, to a program that issues mobile phones to Department of Children and Family Services (DCFS) employees so they can accurately record home visits and ensure their assigned children are safe.
DoIT's mobile releases in April 2017, Illinois.gov and IllinoisFIRST, both synthesized existing digital services. Illinois.gov now includes a mobile-optimized portal that lists the websites for all 88 Illinois State agencies. It acts as an easy-to-check directory for anyone with a phone who is looking for services. IllinoisFIRST is a mobile app that provides a list of other available State apps and mobile services.
Noted "Going Mobile in Illinois" Successes:
Mobile Enabled Licensing Continues to Expand at DFPR
The Illinois Department of Financial and Professional Regulation (DFPR) announced Nursing as the latest in their mobile enabled online license offerings. DFPR is on target to have 75% of new licenses available online by the end of June. The agency oversees more than 200 licensing categories for businesses and residents in Illinois. More on their mobile enabled online licensing can found here.
A New Look for the State Fire Marshall
The Illinois State Fire Marshall (SFM) launched their new mobile-enabled website. The development focused on a new design and features that make it easy for users to navigate, including dynamically driven listings of the most frequently used forms and applications.
Illinois Department of Agriculture Modernizes Egg Inspections
The Illinois Department of Agriculture's Egg Inspection Program recently used technology to improve the inspection process for day-to-day regulatory functions. Prior to the fall of 2015, the program used an outdated, largely paper-based system. The program now uses a new mobile web-based system that allows for data to be updated and accessible in real time.
Mobile Case Management Bringing Benefits to DCFS
DCFS has been using mobile technology for over a year and the new system is showing impressive results, including the ability to now complete critical tasks in days rather than weeks. The mobile app is deployed to nearly 1,000 DCFS front-line investigators, caseworkers and supervisors. Future plans include rolling out the app to private agency caseworkers to achieve full integration.
"Experience History" with IHPA's Innovative Mobile App
The Illinois Historic Preservation Agency (IHPA) is announcing the release of their new mobile app known as "Experience History." The app brings history alive with pictures and information, making it easier to learn about historic sites in Illinois. Additionally, "Experience History" is the first app to integrate mobile payment functionality through the E-Pay Program, which DoIT will include in other State sites in the future.
IEMA Launches New Version of WebEOC
The team at the Illinois Emergency Management Agency (IEMA) recently launched the latest mobile friendly version of the WebEOC (Emergency Operations Center) tool to support the mission of crisis management, public safety and emergency response personnel. The new application features a fresh interface for an improved, customizable web and mobile use.  DoIT helped enable the vision of the operations team at IEMA and provided training opportunities to ensure user readiness prior to going live on February 6. The new version will help meet IEMA's need for improving real-time information access.
References