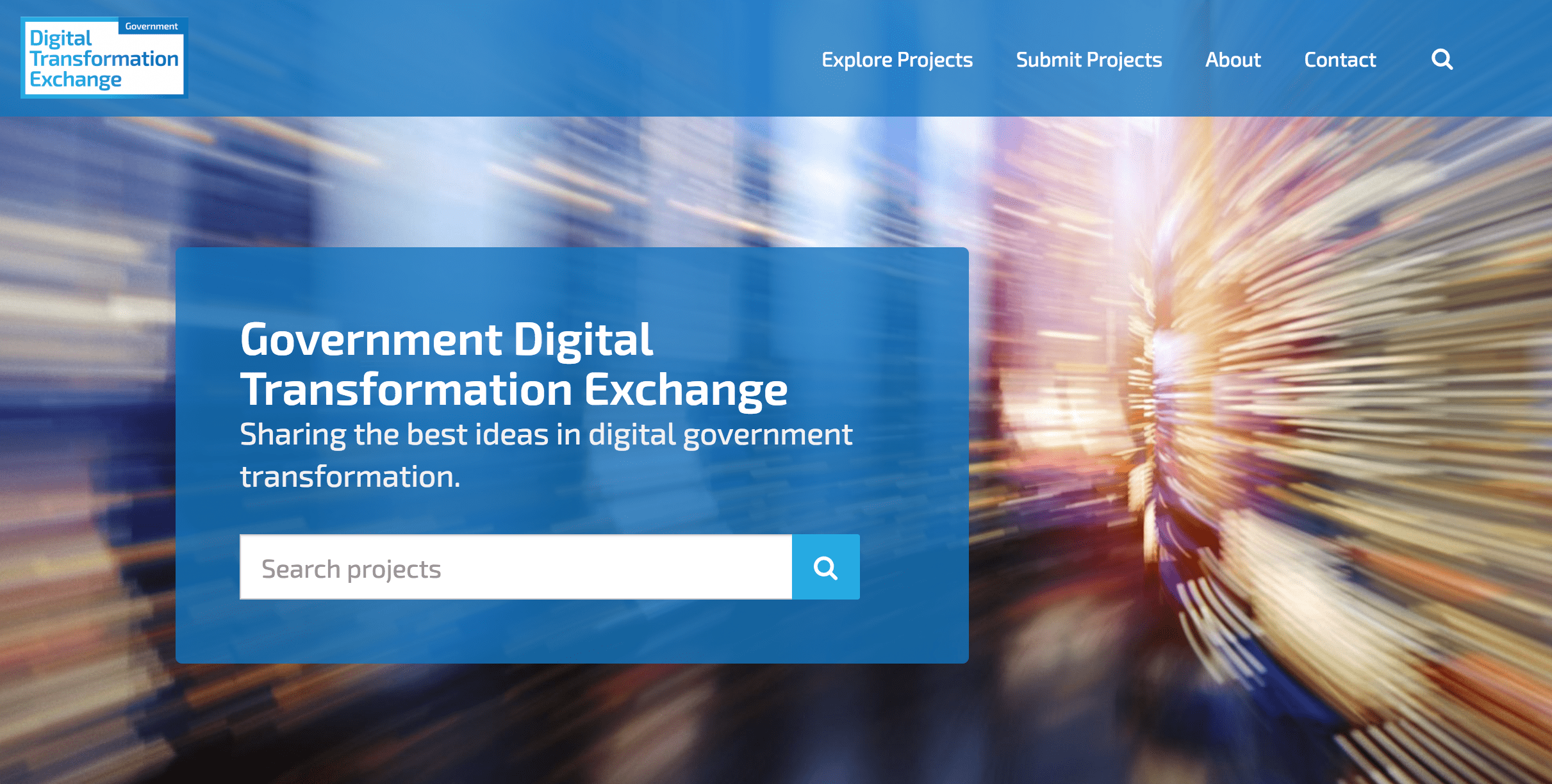 WASHINGTON — To help state and local governments leverage digital technologies, the Information Technology and Innovation Foundation (ITIF), a leading science and tech policy think tank, along with Government Technology and Governing magazines and 10 state and local governments, today announced the launch of the government Digital Transformation Exchange (DTE), an online platform powered by ProudCity, for public agencies to share and discuss strategies for using technology to modernize and improve state government operations. The first-in-the-nation partnership will accelerate adoption of new technologies and digital government platforms by empowering collaboration and sharing of standardized best-practices among government agencies.
"The pace of technological change is faster than ever. Government agencies are looking for new methods for quickly sharing best practices and learning from their peers," said ITIF Vice President Daniel Castro. "The platform is designed to connect digital leaders from across state and local governments who are working on the same problems, so they can more quickly implement reforms, save taxpayers money, and improve government services."
The DTE currently features seven case study projects for other states and local governments to replicate:
Arizona's Cybersecurity Controls
Illinois' Mobile Platforms for State Agencies
Illinois' Department of Corrections Offender Data Sharing
Illinois' Enterprise Memorandum of Understanding
Illinois' Secure Bring-Your-Own-Device Program
Montgomery County, Maryland's Safe Community Alert Network
Wisconsin's Electronic Prescription Drug Monitoring Program
"States and localities are full of stealable ideas, but the trick is surfacing them in an actionable form. The Exchange is a simple and effective way to do that," said Dustin Haisler, Chief Innovation Officer at e.Republic, the parent company of Governing and Government Technology. "This ITIF-led partnership makes it easier to gather best practices in government, and we look forward to following the submissions as they come through."
The platform provides a curated online repository of case studies of how early adopters in government are pursuing digital transformation. Any state or local government agency can participate at no cost on this open platform and share their experiences and help others avoid pitfalls.
You can access the site to browse submitted case studies or request an account to submit your own by contacting ITIF.
# # #
Contact: Lindsay Bembenek
press@itif.org | 202-626-5744
The Information Technology and Innovation Foundation (ITIF) is an independent, nonpartisan research and educational institute focusing on the intersection of technological innovation and public policy. Recognized as one of the world's leading science and technology think tanks, ITIF's mission is to formulate and promote policy solutions that accelerate innovation and boost productivity to spur growth, opportunity, and progress. Learn more at itif.org.