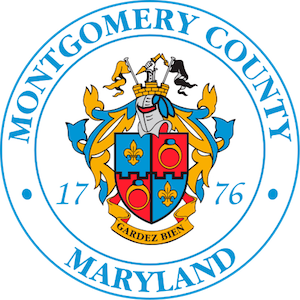 Name of Project
Montgomery County's Safe Community Alert (SCALE)
Name of Jurisdiction
Montgomery County
Description of Problem
A safe and healthy environment supported by connected devices/sensors, or the Internet of Things (IoT) is now well within the reach of many people. However, too often new technologies do not benefit those who need them most: elderly, infirmed, and vulnerable residents who are unable to afford this level of protection. The public sector already plays a critical role in protecting the most vulnerable around us, and can now do it more effectively and efficiently with IoT.
Description of Solution
Phase 1 //
The Safe Community Alert (SCALE) network is designed with inclusivity in mind, so that everyone, regardless of their financial means or techno-savvy, can enjoy the safety and security that connected devices promise. In a network that features a diverse ecosystem of devices, standards, and connectivity options, the SCALE team is demonstrating the feasibility of a new element of the public-sector safety net. The SCALE network, which the country is currently demonstrating in a senior living facility in Montgomery County, Maryland, senses hazardous air and water factors as well as some facets of the physical health and well-being of resident volunteers.
Phase 2 //
The second phase of SCALE will unveil an expanded testbed that seeks to answer some of the open problems identified during phase one, engaging the public, businesses, and other governments. The second phase consists primarily of the following components:
Extended Test Facilities

The SCALE team will seek opportunities for test and operational deployments of new IoT technologies and will share the information learned from these test deployments fully permitted by any third-party agreements.

Local Partners

: To facilitate the work of the SCALE team and the creation of first-of-a-kind IoT devices, the team will utilize partners, with an emphasis on and to include, but not necessarily limited to interested parties within a respective jurisdiction, such as laboratories/incubators for IoT technologies and start-ups. All these local partners may serve as resources to the SCALE team as they work together.

Establish a Public-Sector Led IoT Council

: The council will be comprised of private, academic and government partners focused on supporting industry needs, developing policy, and education/awareness of IoT. This council will consist of members from many types of organizations, but will be driven by the public-sector members.

Awareness Events and "Make-a-thons"

: Because one of the goals of the Global Cities Team Challenge—a federal program to design collaborative platform for the development of smart cities and communities—is to build public awareness around IoT and to tap the creativity of citizens, students, and entrepreneurs, the SCALE team will hold several forums and "Make-a-thons". During these events, citizens, students, and entrepreneurs will create their own connected devices while receiving expert guidance on how to do so. The SCALE team will jointly plan events throughout the year to highlight their partnership and share knowledge.
Impact
The SCALE team has already discovered technical lessons about the best implementation of IOT and used real world tests of environmental sensors that detect a variety of factors, such as smoke, carbon dioxide and monoxide, water consumption, and contaminates. This data complements other sensed events related to the health of a resident that could come from devices such as blood glucose monitors, heart monitors, and oxygen machines and even detect events such as falls, unauthorized access to sensitive areas, or a resident that has wandered off. Once an event is sensed or data is collected, it goes to the SCALE platform where the team can built applications. For example, the SCALE team has tested a text message notification system that can automatically initiate calls with family and care providers, offer informative dashboards for first responders, and provide analytics for public health officials.
Officials can use lessons from the two phases of SCALE to iterate on Internet of Things applications in the future.